The #MeToo movement falls on deaf ears in society – unless coming from high-profile community figures
I have said #MeToo multiple times – to absolutely no avail though!
Who cares …. obviously nobody.
Because I am an unknown – as are so many others out there who have been raped or assaulted – there is just nobody taking any interest.
It is not 'important' news!!
Why is this so? This is dreadfully wrong, don't you think?
The core principle of the Universal Declaration of Human Rights states that "all humans are born free and equal in dignity."
Case after case keeps entering the tabloids. The focus is primarily in the US, although we do have a fair share here in Australia as well. Women continue to come forward to declare openly what abusive and inappropriate behaviour has been wrought upon them. The power of shared stories has created an uprising of those who have been formerly disregarded.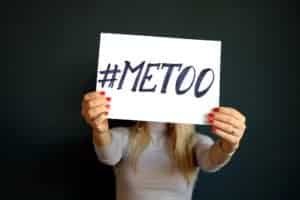 BUT – the vast numbers of stories have focused on statements and allegations that the women have been 'touched inappropriately' by the accused man.  I say this with all due respect to all who have shared their stories. I have no intention of belittling anybody. Of course this is dreadful behaviour and should never be condoned. It is a tad difficult not to wonder why a woman would wait years, and often decades, to come forth to say to the world that she was touched at a party or gathering. Citing it to be inappropriately on the knee, or the back perhaps. The result has tended to create a 'let's jump on the band wagon' effect.
#MeToo has sadly started to misalign serious sex offenders with mild abusers.
In my opinion the #MeToo Movement has caused a double-edged sword situation.
Certainly it has brought to the forefront of society knowledge that women will no longer allow men to get away with inappropriate sexual misconduct. Not only will women refuse to allow sexual harassment, but they will proceed to court in all possible scenarios. Even if just due to the FOMO effect caused predominantly by the media.
The other side of the matter is that the crux of the severity of the original implementation of the #MeToo Movement has been completely lost in the whirlwind of "inappropriately touching me" claims. A very detrimental outcome, in my opinion. Many claims are, again in my opinion, rather meagre in comparison to what the movement had originally initiated by exposing rape and sexual assault.
Harvey Weinstein Exposé
The initial Harvey Weinstein exposé, brought on by Rose McGowan, promised an unveiling of the all too often hidden attacks of rape and sexual assault. 
New York Times investigative reporters Megan Twohey and Jodi Kantor deserve a lot of credit for helping to spark this industry-wide reckoning. Their tenacity helped them break the initial Weinstein story. Along with The New Yorker's Ronan Farrow, they've painted a portrait of a serial predator who was able to use his power to prey on female employees and actresses in a methodical fashion. By meticulously chronicling Weinstein's abuses, these reporters have inspired other people to speak out and go public about the cultures of harassment in the workplace.
So much so that the apparent success of the #MeToo Movement followed through with the publications New York Times and New Yorker being jointly awarded the Pulitzer prize. This was for public service for investigating accusations of sexual harassment and assault made against one of the most powerful men in Hollywood. Reports on the allegations, which Weinstein has denied, led to a cascade of accusations and admissions of sexual misconduct in Hollywood, Silicon Valley, politics and beyond. The #MeToo movement made 2017 a year of reckoning for powerful men.
BUT … this movement does seem to have taken a detour. The cruelness and reality of rape and sexual assault has become rather lost in a flurry of 'inappropriate touching' accusations from people all over the globe. One has to wonder how much of this has been triggered by the lure of a possible monetary payout.

Origins of Me Too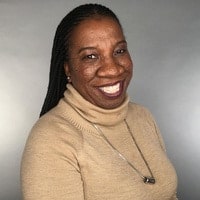 Before the Me Too movement went viral in October 2017, activist Tarana Burke had been using the phrase for over a decade in her lifelong fight to help and protect victims of abuse.
In the wake of the Harvey Weinstein reports, actress Alyssa Milano jump-started the #MeToo hashtag on Twitter. This set off a massive chain of events on the social media platform.
Early in the media storm, Matt Damon faced a wave of backlash. He stated that he believes there is a "spectrum" of sexual misconduct that needs to be taken into account when evaluating the men who have faced allegations.
"There's a difference between patting someone on the butt and rape or child molestation," Damon said Tuesday on "Popcorn with Peter Travers." "Both of those behaviours need to be confronted and eradicated without question, but they shouldn't be conflated." [3]
Pioneer
Catharine A. MacKinnon was a pioneer in the legal claim that sexual harassment was a form of sex discrimination. A feminist legal scholar, she assisted in the outcome of sexual discrimination. Her 1979 book Sexual Harassment of Working Women had argued that women's economic value was assessed by men's perception of their potential to be sexually harassed. Female labour was subordinated to male desire. The best-looking women getting the good jobs, leaving less attractive women to rue their lack of sexual appeal (which was costing them money). The upshot, MacKinnon contended, was that sexual harassment is both a manifestation, and a result, of women's inequality.[1]
MacKinnon celebrated the #MeToo movement, acknowledging that it was able to achieve what sexual harassment law, despite its sporadic victories, could not. That is – a unified movement against an intractable brand of predation. Accusers were suddenly believed. Why the revolution finally got the reception it deserved has still not entirely been sorted out. It seems clear that a war waged from the vantage point of legal theory was bound to have a harder time than a war waged from the modern media.[2]
---
Justice is blind, but she should not be silent.
It would be my great honour to have your support for my campaign. If you feel inclined, you can support me through Patreon.
Read more of my Back Story.
[1] Catharine A. MacKinnon – Financial Review
[2] Catherine A. MacKinnon – New York Times